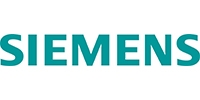 From Brandy Denmark in 1980 came a wind turbine platform called the BONUS 65, a workhorse, a KEY component of the early Danish and US wind energy development. WECS visited the small barn in central Denmark in 1985 to bring to the US knowledge and support for this turbine. Bonus continued to develop powerful platforms for North America and WECS grew with them in knowledge and application. In 2004 SIEMENS acquired the platform and has continued to build one of the strongest on-shore and off-shore families of wind turbines. WECS provides a full array of Electrical, Mechanical and Hydraulic components and has an engineering aptitude to foresee the upcoming needs for inventory and for upgrades as needed.
Bonus 65 Bonus 120 Bonus 250 Bonus 450 Bonus 1.3 Siemens 2.3 Siemens 3.0 INQUIRE
Send message
contact WECS & we'll get back to you as quickly as possible.
OEM P/N #1 PART TYPE
A9B00026943 Motor
A9B10015157 Accumulator
A9B00080416 Accumulator
A9B10003351 Accumulator
A9B10107763 Accumulator
A9B00080456 accumulator
A9B10003353 Actuator
A9B00038515 Adapter
A9B00050764 additional Information available
A9B00050740 additional Information available
A9B00082075 additional Information available
A9B00030477 additional Information available
A9B00095332 additional Information available
A9B00018247 additional Information available
A9B00018248 additional Information available
A9B00030306 additional Information available
A9B00032972 additional Information available
A9B00520168 additional Information available
A9B00534903 additional Information available
A9B10055770 additional Information available
A9B00019165 additional Information available
A9B00019200 additional Information available
A9B00019209 additional Information available
A9B10043236 additional Information available
A9B00010099 additional Information available
A9B00012382 additional Information available
A9B00012466 additional Information available
A9B00016282 additional Information available
A9B00017174 additional Information available
A9B00017217 additional Information available
A9B00017272 additional Information available
A9B00017333 additional Information available
A9B00017365 additional Information available
A9B00017434 additional Information available
A9B00017521 additional Information available
A9B00018296 additional Information available
A9B00018329 additional Information available
A9B00018392 additional Information available
A9B00018981 additional Information available
A9B00019611 additional Information available
A9B00019642 additional Information available
A9B00021050 additional Information available
A9B00024557 additional Information available
A9B00026252 additional Information available
A9B00026256 additional Information available
A9B00026338 additional Information available
A9B00026959 additional Information available
A9B00030312 additional Information available
A9B00030319 additional Information available
A9B00030601 additional Information available
A9B00030739 additional Information available
A9B00030971 additional Information available
A9B00038428 additional Information available
A9B00050756 additional Information available
A9B00050768 additional Information available
A9B00052757 additional Information available
A9B00053275 additional Information available
A9B00055029 additional Information available
A9B00055035 additional Information available
A9B00059173 additional Information available
A9B00059175 additional Information available
A9B00059193 additional Information available
A9B00080286 additional Information available
A9B00080375 additional Information available
A9B00080717 additional Information available
A9B00081109 additional Information available
A9B00082660 additional Information available
A9B00090256 additional Information available
A9B00090275 additional Information available
A9B00090376 additional Information available
A9B00095067 additional Information available
A9B00098013 additional Information available
A9B00300151 additional Information available
A9B00300151 additional Information available
A9B00550434 additional Information available
A9B00550435 additional Information available
A9B10000447 additional Information available
A9B10000933 additional Information available
A9B10002183 additional Information available
A9B10002184 additional Information available
A9B10003496 additional Information available
A9B10007373 additional Information available
A9B10009524 additional Information available
A9B10011190 additional Information available
A9B10014547 additional Information available
A9B10033829 additional Information available
A9B10047659 additional Information available
A9B10048253 additional Information available
A9B10129445 additional Information available
A9B10154927 additional Information available
A9B10162244 additional Information available
A9B10060332 Anemometer
A9B00019621 Anemometer
A9B00019639 Anemometer
A9B10000938 Anemometer
A9B10017697 Anemometer
A9B00017462 Arrestor
A9B00017556 Auxiliary Contact
A9B00017571 Auxiliary Contact
A9B00052588 Auxiliary Contact
A9B00201243 Auxiliary Contact
A9B00017344 Auxiliary Switch
A9B00017212 Ball Valve
A9B10015154 Ball Valve
A9B00030769 Battery
A9B00017279 Board
A9B00017281 Board
A9B00017293 Board
A9B00017296 Board
A9B00017364 Board
A9B00018356 Board
A9B00030311 Board
A9B00031076 Board
A9B00040247 Board
A9B00067570 Board
A9B00067572 Board
A9B00067574 Board
A9B00080828 Board
A9B00400719 Board
A9B00400721 Board
A9B10037149 Board
A9B10040657 Board
A9B10064126 Board
A9B10006955 Board
A9B00016286 Bolt
A9B00016300 Bolt
A9B00016850 Bolt
A9B00016853 Bolt
A9B00068233 Bolt
A9B00068099 Bolts
A9B00518866 Bolts
A9B00070555 Box for Sensor
A9B00092412 Box for Sensor
A9B10065206 Box for Sensor
A9B00098018 Brake Pad
A9B00080218 Brake Pad
A9B00018024 Breaker
A9B00018028 Breaker
A9B00018092 Breaker
A9B00018103 Breaker
A9B00018176 Breaker
A9B00018197 Breaker
A9B00018208 Breaker
A9B00018216 Breaker
A9B00030487 Breaker
A9B00031132 Breaker
A9B00031134 Breaker
A9B00031135 Breaker
A9B00031138 Breaker
A9B10002185 Breaker
A9B10014542 Breaker
A9B10014552 Breaker
A9B10124971 Breaker
A9B10126655 Breaker
A9B10126656 Breaker
A9B10126657 Breaker
A9B10126658 Breaker
A9B10126659 Breaker
A9B10126660 Breaker
A9B10126712 breaker
A9B10011270 Breaker
A9B10048728 Breaker
A9B10044416 Breaker
A9B00031064 Breaker
A9B10048668 Breaker
A9B00202818 Bridge Rectifier
A9B00556813 Brush
A9B00080768 Brush
A9B00062500 BURSTING DISC
A9B00019748 CABLE
A9B00018183 Cable
A9B00018186 Cable
A9B00018218 Cable
A9B00018184 Cable
A9B00017771 Cam Rail
A9B00017573 Capacitor
A9B00018179 Capacitor
A9B00030308 Card
A9B10128748 Card
A9B00018232 Card
A9B000537921 Chain Hoist
A9B00082473 Chain Hoist
A9B00010003 Check Valve
A9B00090420 Check Valve
A9B00018174 Circuit Breaker
A9B00018187 Circuit Breaker
A9B00018209 Circuit Breaker
A9B00018215 Circuit Breaker
A9B00031131 Circuit Breaker
A9B00031133 Circuit Breaker
A9B00031134 Circuit Breaker
A9B00031136 Circuit Breaker
A9B00054226 Circuit Breaker
A9B10126715 Circuit Breaker
A9B00026088 Coil
A9B00095092 Coil
A9B00095120 Coil
A9B00017180 Computer Board
A9B00081400 Computer Board
A9B00017558 Contactor
A9B00017511 Contactor
A9B00017557 Contactor
A9B00017559 Contactor
A9B00017563 Contactor
A9B00017425 Contactor
A9B00017531 Contactor
A9B00017544 Contactor
A9B00017546 Contactor
A9B00017558 Contactor
A9B00017558 Contactor
A9B00017559 Contactor
A9B00017559 Contactor
A9B00018214 Contactor
A9B00021051 Contactor
A9B00030569 Contactor
A9B10034183 Contactor
A9B10045700 Contactor
A9B10074542 Contactor
A9B00030309 Control Module
A9B10155832 Control Module
A9B00031004 Cord
A9B00090111 Coupling
A9B00081383 CPU Board
A9B10009940 Current Transformer
A9B00541321 Cylinder
A9B10003198 Cylinder
A9B10007039 Cylinder
A9B10007051 Cylinder
A9B10011411 Cylinder
A9B00546682 Cylinder
A9B00546683 Cylinder
A9B00012437 Cylinder
A9B00083111 Diode
A9B10003885 Drives
A9B10003928 Drives
A9B10059351 Drives
A9B10059357 Drives
A9B00010044 Elbow
A9B00010202 Elbow
A9B00012104 Elbow
A9B00012318 Elbow
A9B00012321 Elbow
A9B00012324 Elbow
A9B00012330 Elbow
A9B00012403 Elbow
A9B00017785 Emergency Stop Button
A9B00018030 Emergency Stop Relay
A9B00080818 Encoder
A9B10016427 Ethernet Switch
A9B00007824 Ethernet Switch
A9B00018308 Ethernet Switch
A9B00018309 Ethernet Switch
A9B00030575 Ethernet Switch
A9B00021029 Fan
A9B10095239 Fan
A9B00091134 Fan
A9B00017931 Fan
A9B00019329 Fan
A9B00021027 Fan
A9B00051487 Fan
A9B00075062 Fan
A9B10013630 Fan
A9B10024952 Fan
A9B10056198 Fan
A9B10124503 Fan
A9B10146228 Fan
A9B00051486 Fan
A9B00075055 Fan
A9B00030768 Fiber Optic Laser
A9B00090311 Filter
A9B00075052 Filter
A9B00026041 Filter
A9B00026091 Filter
A9B00026100 Filter
A9B00026198 Filter
A9B00026877 Filter
A9B00026879 Filter
A9B00026947 Filter
A9B00026981 Filter
A9B00027002 Filter
A9B00051243 Filter
A9B00075054 Filter
A9B00075069 Filter
A9B00018178 Filter
A9B00026988 Filter
A9B00075053 Filter
A9B00010572 Filter
A9B00026103 Filter
A9B00026211 Filter
A9B00026878 Filter
A9B00026888 Filter
A9B00026894 Filter
A9B00026979 Filter
A9B00017374 Fuse
A9B00017394 Fuse
A9B00017401 Fuse
A9B00021054 Fuse
A9B00021057 Fuse
A9B00056620. Fuse
A9B00056748 Fuse
A9B00056761 Fuse
A9B10035519 Fuse
A9B10059053 Fuse
A9B00056758 Fuse
A9B00017389 Fuse
A9B10003860 Fuse
A9B00010295 Gasket
A9B10004574 GAT
A9B00026973 Gauge
A9B00090379 Gauge
A9B00026972 Gauge
A9B10087199 Gauge
A9B00400366 Gear
A9B00573133 Gear
A9B00019163 Grease
A9B00019171 Grease
A9B10067944 Grease
A9B00019164 Grease
A9B00019643 Heat element
A9B00554453 Hose
A9B00554454 Hose
A9B00554455 Hose
A9B00554456 Hose
A9B00554457 Hose
A9B00554458 Hose
A9B00554459 Hose
A9B00554460 Hose
A9B00554461 Hose
A9B00554463 Hose
A9B00554464 Hose
A9B00554465 Hose
A9B00554466 Hose
A9B00554468 Hose
A9B00554469 Hose
A9B00554470 Hose
A9B00554471 Hose
A9B00554472 Hose
A9B00554473 Hose
A9B00555809 Hose
A9B00558217 Hose
A9B00562164 Hose
A9B00562165 Hose
A9B00562166 Hose
A9B00562167 Hose
A9B00562168 Hose
A9B00562169 Hose
A9B00562170 Hose
A9B00562171 Hose
A9B00562172 Hose
A9B00562173 Hose
A9B00562176 Hose
A9B00562177 Hose
A9B10011406 Hose
A9B10011407 Hose
A9B10011408 Hose
A9B10011409 Hose
A9B10011536 Hose
A9B10011537 Hose
A9B10011538 Hose
A9B10011571 Hose
A9B10011572 Hose
A9B10012110 Hose
A9B10012115 Hose
A9B10012117 Hose
A9B10012130 Hose
A9B10012191 Hose
A9B10018577 Hose
A9B00555803 Hose
A9B00555807 Hose
A9B00554467 Hose
A9B00081361 Housing
A9B00081156 Hub
A9B00090104 Hub
A9B10003841 Inverter
A9B00054007 Light
A9B1001647 M System
A9B00021059 Mains Monitoring Unit
A9B00560154 Manifold
A9B00562157 Manifold
A9B00059181 MCP
A9B00018219 MCP
A9B10014547 Module
A9B00082092 Moisture Sensor
A9B00026946 Motor
A9B00098016 motor
A9B10164692 motor
A9B00081526 motor
A9B00081187 Motor
A9B00080133 Motor
A9B00030354 Motor
A9B00081569 Motor
A9B00081208 Motor
A9B00098016 Motor
A9B00098017 Motor
A9B00080279 Motor
A9B00091110 Motor
A9B10012708 Motor
A9B00400418 Motor
A9B10243057 Motor
A9B00400501 Motor
A9B00052276 Motor Circuit Protector
A9B00059165 Motor Circuit Protector
A9B00059166 Motor Circuit Protector
A9B00059171 Motor Circuit Protector
A9B00059171 Motor Circuit Protector
A9B00059189 Motor Circuit Protector
A9B00059191 Motor circuit Protector
A9B10017155 Motor Circuit Protector
A9B10017156 Motor Circuit Protector
A9B00010021 Nipple
A9B00011277 Nipple
A9B00012103 Nipple
A9B00012247 Nipple
A9B00012308 Nipple
A9B00038514 Nipple
A9B00011263 Nipple
A9B00035324 Nozzle
A9B00027138 O ring
A9B10044743 O-ring
A9B00017539 Overload
A9B00017541 Overload
A9B00017547 Overload
A9B00017549 Overload
A9B00017552 Overload
A9B00017553 Overload
A9B00018211 Overload
A9B00018982 Overload
A9B10003191 Overload
A9B10011145 Overload
A9B00017542 Overload
A9B00017548 Overload
A9B00017554 Overload
A9B00080832 Pitch Cylinder
A9B00017476 Power Supply
A9B00017316 Power supply
A9B00017230 Power Supply
A9B00020977 Power Supply
A9B00020978 Power supply
A9B00021026 Power Supply
A9B00052141 Power Supply
A9B00052147 Power Supply
A9B10007692 Power Supply
A9B10024549 Power Supply
A9B00018196 Probe
A9B00018194 PT 100
A9B00017802 PT100
A9B00017807 PT100
A9B00018172 PT100
A9B00018173 PT100
A9B00019192 Pump
A9B00081032 Pump
A9B00006661 Pump
A9B00081099 Pump
A9B00098015 Pump
A9B00081353 Pump
A9B00081364 Pump
A9B00080361 Pump/Motor Assembly
A9B00081158 Pump/Motor Assembly
A9B00098006 Pump/Motor Assembly
A9B10010409 Pumping Station
A9B00059174 Pushbutton
A9B00098007 Radiator
A9B00030333 Rectifier
A9B00202819 Rectifier
A9B10017152 Refurb Delta Mod
A9B00018220 Relay
A9B00017404 Relay
A9B00017405 Relay
A9B00017413 Relay
A9B00017417 Relay
A9B00017418 Relay
A9B00017419 Relay
A9B00017424 Relay
A9B00018188 Relay
A9B00055015 Relay
A9B10021731 Relay
A9B10024007 Relay
A9B00030964 Relay
A9B00052764 Resistor
A9B00010270 Ring
A9B00010290 Ring
A9B00010301 Ring
A9B00010309 Ring
A9B00018193 RTD Temp Probe
A9B00543237 Rubber foot Pads
A9B00017983 Screw-in RTD Temp prob
A9B00305274 Seal
A9B10028826 Seal
A9B10088083 Seal
A9B00026227 Seal
A9B00027052 Seal Kit
A9B00081268 Seal Kit
A9B00030751 Sensor
A9B00533236 Sensor
A9B00020296 Sensor
A9B00081116 Sensor
A9B00523049 Sensor
A9B00559794 Sensor
A9B10001484 Sensor
A9B00019623 Sensor
A9B00030585 Sensor Cable
A9B00031066 Sensor Cable
A9B00400457 Slip Ring
A9B10053437 Slip Ring
A9B00083161 Smoke Detector
A9B00083179 Smoke Detector
A9B00017400 Socket
A9B00017968 Socket
A9B00017969 Socket
A9B00054118 Socket
A9B00081229 Solenoid
A9B00011593 Spidex
A9B10051493 Spidex
A9B00054071 switch
A9B10048406 Switch
A9B00090266 Switch
A9B00030713 Switch
A9B00030717 Switch
A9B00030718 Switch
A9B00018221 Switch
A9B00083093 Switch
A9B00090256 Switch
A9B00200404 Switch
A9B00202777 Switch
A9B10067754 Switch
A9B00080906 Tank
A9B00080896 Tank
A9B00080895 Tank
A9B10002468 Tank
A9B00030307 TB30 Terminal Board
A9B00012410 TEE
A9B00083047 Terminal Block
A9B00200969 Terminal Block
A9B00017535 Thermostat
A9B00018032 Thermostat
A9B00060347 Thermostat
A9B00017495 Thyrisor
A9B00017497 Thyrisor
A9B00017498 Thyrisor
A9B00019521 Transducer
A9B00090263 Transducer
A9B00019518 Transducer
A9B00082519 Transducer
A9B00090296 Transducer
A9B00090297 Transducer
A9B00017927 Transformer
A9B00018177 Transformer
A9B00080492 Transformer
A9B00400927 Transformer
A9B10014550 Transformer
A9B10014551 Transformer
A9B00090245 Transmitter
A9B10011274 Trip Unit
A9B10048670 Trip Unit
A9B00096007 Union
A9B00556696 Union
A9B00012381 Union
A9B00010176 Union
A9B00300376 UPS
A9B10073295 UPS
A9B00017292 UPS
A9B00026268 Valve
A9B00015179 Valve
A9B00026261 Valve
A9B00026286 Valve
A9B00026291 Valve
A9B00026314 Valve
A9B00095091 Valve
A9B00095125 Valve
A9B10009948 Valve
A9B00026257 Valve
A9B00081228 Valve
A9B00012443 Valve
A9B00012444 Valve
A9B00017128 Valve
A9B00017212 Valve
A9B00026214 Valve
A9B00026252 Valve
A9B00026254 Valve
A9B00026264 Valve
A9B00026293 Valve
A9B00026318 Valve
A9B00026328 Valve
A9B00026400 Valve
A9B00080020 Valve
A9B00081217 Valve
A9B00090415 Valve
A9B00090416 Valve
A9B00090418 Valve
A9B00090422 Valve
A9B00095093 Valve
A9B00095099 Valve
A9B10017407 Valve
A9B00201816 vent
A9B00019620 Windvane
A9B10017698 Windvane
A9B00017294 WIre