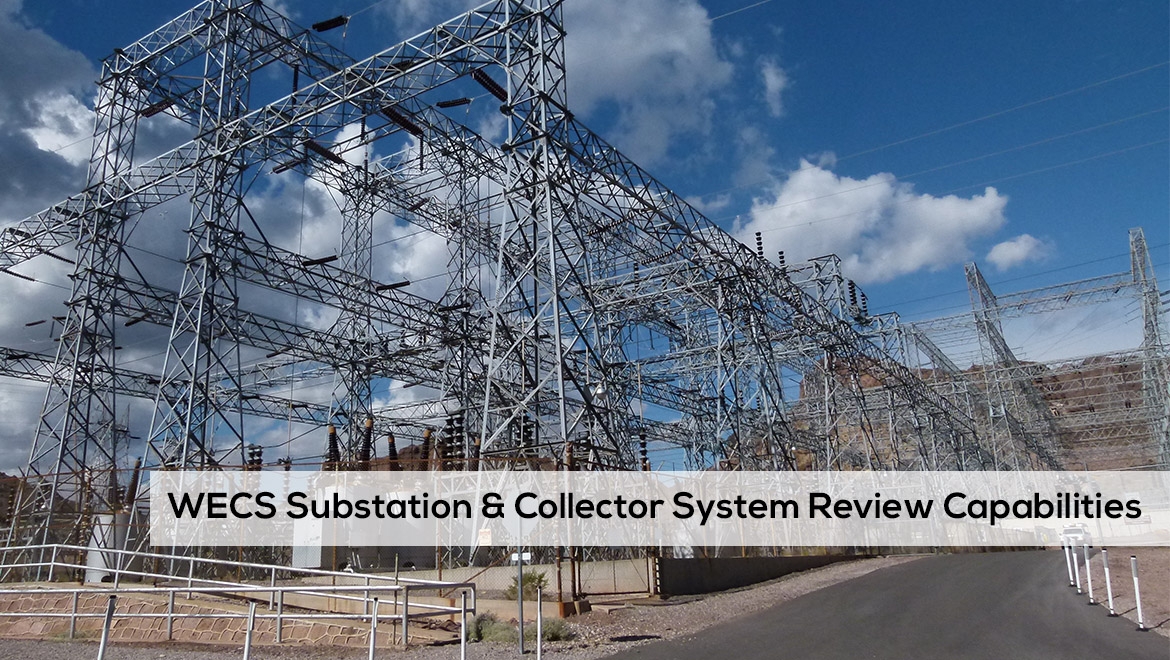 WECS Substation and Collector System Review Capabilities
BE AWARE AND NOTE THAT SUBSTATION AND COLLECTOR SYSTEM COMPONENTS LEAD TIMES AND COSTS ARE GOING UP DUE TO MAJOR GRID AND DISTRIBUTION EXPANSIONS ACROSS NORTH AMERICA, TO BE PREPARED LET WECS HELP YOU ON YOUR SPARES NEEDS NOW BEFORE FAILURE OCCURS
We can deliver the following with a little help from you:
A spreadsheet detail of risk-averse components for Wind/solar substation and collector system items.  This spreadsheet along with a document discussion will detail recommended spare parts per site, cost, lead time estimates and the risk critical nature of said components.  Where possible after multiple site reviews WECS will provide a consolidation report that can accommodate common component recommendations.    The individual reports (both spreadsheet and discussion) will cover the following components (and others as they emerge) for each wind and/or solar substation/collector system:
Substation GSU Main Transformers and Accessories

Substation HV and MV Instrument Transformers

Substation HV and MV Breakers and Accessories

Substation HV and MV Disconnect switches and Accessories

Substation Capacitor and Reactor Bank Components and Accessories

Substation MV Surge Arresters

Substation MV Terminations 

Substation Grounding Transformers and accessories

Substation Overhead fuses, fused disconnects, and Station Service Transformers

Substation Control Building Relays and Metering devices

Collector System Junction boxes and accessories

Collector System T Bodies and accessories

Collector System Splices and accessories

Collector System Pad Mount Transformers and Accessories
What we need from you:
Original Construction and any periodic component test documentation
Construction "as build" drawings with parts details and breakdowns
Nameplate and/or overview images of both substation and/or collector system components
Original "for construction issue" drawings are useful to start any review but not complete enough to produce a thorough accurate report. 
Talk to us about how we can help you in keeping your sites up and running.
WECS can help organize any documents if in one or more places along with providing examples of said documentation needs that show specific details.