Both the CJPF-30 & CJPF-31 three phase pad mount cable junction pedestal are made with fire retardant fiberglass and protected with UV stabilized gel coat . Optional 200/600A 15/25 kV 2/3/4-Way junctions are also offered. We certify that all cable junction pedestals conforms to IEEE C57-12-28 Pad mounted Enclosure Integrity Standard.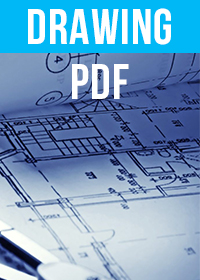 Discription
Both our three phase pad mount CJPF-30 & CJPF-31 cable junction pedestals come with (6) Adj. SS parking stands either above (CJPF-30) or below (CJPF-31) and are available in the following configurations/options;
D

esign

 – Pad mount

Heights

  –30″, or 41"

Top Depth

 –  27″

Top Width

 –  55″

Standard Colors

 – Willow Green (MG), Munsell Green (MG) or Light Gray (LG). Special colors are also available.

Safety – 

Reflective smooth white gel coat interior Finish for stickers to adhere to.

Lifting

 

–

 Two lifting nuts  located on both sides of the pedestals allowing it to be lifted the same way as  a single phase transformer is slung.

Parking Stands

 – (6) Adj SS Parking Stands above (CJPF-30) or below (CJFP-31) junctions

Optional Junctions

 – (3) 2/3/4-Way 200/600A 15/25kV

Optional Ground Bar

 – #2 Solid Copper Bus Bar (-GB2), 3/8" Solid Copper Bus Bar (-GB38)

Optional Ventilation Louvers

 – (2) SS Louvers W/ SS Screens, 5.1/4″ X 5.1/4″, one each Installed one each side of top
Specifications, Certifications & Literature ~ Cable Junctions Pedestals 
Below are links to sample specifications & certifications for the pedestals along with product literature that can be downloaded. Please check back as we continue to add additional valuable information.
Specifications & Certifications:
Literature:
Have one of our knowledgeable staff contact you